MBA Mentorship Program
A unique aspect of the Walton MBA program is the mentorship program that is designed to develop students and ease their transition into the working-world.
Relational Mentors
The first type of mentoring offers students an opportunity to meet with professionals in groups of three or four once every 6-8 weeks. The goal behind this type of mentoring is to guide students through any obstacles they may face when entering the job market. The number of meetings between the professionals and the students can vary, depending on the concerns and needs of the students. Students ask a wide range of questions from networking to how to address specific challenges they have encountered at their internship and so on. This is an incredibly valuable kind of guidance that cannot be provided through traditional classrooms.
Technical Mentors
Technical mentors handle more specific topics such as negotiating job offers, addressing work-place conflict, and managing work-life balance. As students progress through the MBA program, relevant experts are brought in to address issues the students may be facing at that particular phase of the program. Each topic is usually discussed as a group with the mentor and about 4 or 5 MBA students that are dealing with similar issues. At the start of each students' MBA experience, they are polled on which area of study interests them the most. Based on that poll, we are able to best divide the students and ensure that they can gain the most from this particular type of mentor. The goal for this type of mentorship experience is to provide students with sound advice on issues that all MBA students face.
Some of Our Mentors
Laura Berger
Shopper Marketing Manager, Reckitt Benckiser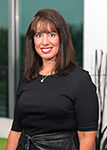 Laura is responsible for RB's Shopper Marketing activities for the Walmart and Sam's Club team's portfolio of brands.
Laura has also worked in the CPG industry holding Advertising and Marketing positions with ConAgra Foods and MARS Advertising.
Mike Cockrell
Partner at 8th and Walton
Mike works with the leading education company that trains Walmart and Sam's Club suppliers. He is in charge of determining strategic direction for the business and advising management about operational issues. In the past, Mike has worked at Walmart as the Head of Merchandising for Walmart India and has also been the Vice President of Marketing International, Operations and Merchandising for Walmart.
Shelley Douglas-Slachowitz
Manager of National Retail Organization at General Mills
Shelley has been working at General Mills since 2006 and manages the business analysis, sales data management, reporting for retail operations and national or regional events for the General Mills' Walmart account. In the past, Shelley has held senior management positions in sales and marketing with Tyson Foods, GE, ARCO, Exxon, and Frito-Lay.
Jason Evans
Senior Director of Logistics Engineering at Walmart Stores Inc.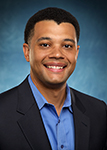 Jason Evans works for Walmart Stores Inc. as the Sr. Director of Engineering in International Logistics where his team focuses on the development and implementation of distribution center designs, innovation, and technology. He has been with Walmart for 15 years beginning while attending college in 2000 as an hourly associate at a distribution center in Bentonville, Arkansas.
He later worked as an intern and full-time engineer in US Logistics where he held several roles in the field and home office supporting the general merchandise and apparel distribution networks.
In 2007, he moved to the International Division and supported the logistics and supply chain engineering teams globally. In 2010, he was promoted to Director of Store Operations Productivity supporting multiple markets, most recently Mexico, in store processes and wage management development. In 2013, he added support for cross functional supply chain activities. In these roles, his primary focus was building and leading high performing teams that developed and implemented store operations and supply chain capabilities.
Originally from Conway, Arkansas, he holds a Bachelor of Science degree in Industrial Engineering and a Master's degree of Business Administration (both from the University of Arkansas in Fayetteville).
Steve Fortner
National Account Manager at The Harvest Group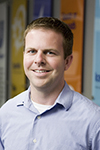 Steve Fortner is a National Account Manager at The Harvest Group, where he partners with companies that do business with Walmart and Sam's Club. His previous role was as a Category Advisor Manager at the Dannon Company working on the Sam's Club and Walmart accounts. In this role, he worked with Sam's and Walmart buyers to plan the shelf assortment and provide insights to grow the category for the retailer. Previous to this position, he held positions at Unilever and PepsiCo working in a variety of functions including Category Management, Retail Operations, and Sales. Steve is a 2008 graduate of the Walton College of Business MBA program. While in the program, he completed a year long entrepreneurship track with the college and was part of a team, SpatiaLink, who won 2nd place at the Arkansas Governor's Cup and 1st place at the Brown Forman Challenge at the University of Louisville in Kentucky for best grad student business plans.
Bethany Freeman
Category Advisor at The Hershey Company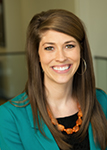 Bethany Freeman is on the Category Strategy and Insights team at The Hershey Company responsible for the Seasonal confection business. In this role, she partners with the Sales Management Team to act as the Insights, Category, and Customer expert in order to drive the topline strategic business plan, net sales goals, contribution margins, and share targets. Bethany was also the Chief Business Development Officer of SpatiaLink Solutions, a software startup company formed in the Entrepreneurship Graduate program at the University of Arkansas.
SpatiaLink received 1st place at the Brown Forman Challenge at the University of Louisville and 2nd place at the Arkansas Governor's cup.
She graduated from University of Arkansas with her Bachelors of Science in 2010 and was a member of the 2012 Full Time MBA graduating class.
She now resides in Northwest Arkansas with her husband, Zac.
Dinesh Hegde
Director, IS Trade Management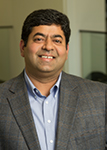 Dinesh Hegde lives in Fayetteville with his wife and two children, and he has been serving on the Walton College MBA Alumni Advisory Board since 2012.
He has a Bachelor of Engineering (Instrumentation) from the University of Bombay, India, a Master of Science (Instrumental Sciences) from the University of Arkansas at Little Rock, and an Executive MBA from the University of Arkansas, Fayetteville.
He leads the Trade Management team in Information Systems at Tyson Foods in Springdale, to help their Sales & Marketing organization with trade promotions and market development funds business processes.
Kevin Kendall
Senior Director of Insights at PepsiCo
Kevin has been working at PepsiCo for 12 years and leads the Food and Snacks Shopper and Category Insights teams for the Walmart account. In the past, Kevin has worked in strategy, research and development, category management, and insights for various divisions of PepsiCo. He has also worked outside of PepsiCo at a software development company specializing in analytics.
Alex Kieslich
Category Development Manager at Procter & Gamble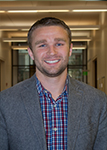 Alex Kieslich is a Category Development Manager at Procter & Gamble. He is based out of Fayetteville, Arkansas and supports the Walmart Baby Care team. As a Category Captain, his team works closely with Walmart to monitor market performance, gain consumer insights, and strategize for future growth at Walmart.
Before joining P&G, he for worked for Nielsen as a Client Manager supporting Beverages, Dry Grocery, and Business Resale at Sam's Club. While pursuing his MBA he worked in the Analytical Research Center in the Walmart Home Office. Prior to that, he helped manage a family business in Joplin, MO.
Alex graduated from the University of Arkansas with an MBA where he studied abroad in India, interned with Mr. Price in Durban, South Africa, and was featured in Fortune magazine for his team's results in business plan competitions.
You can often find Alex outdoors with Charlie, his Labrador, calling the hogs, playing soccer, softball, or disc golf.
Rich Lawrence
VP of Special Markets at Helen of Troy, Idelle Labs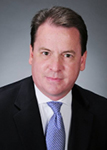 Idelle is a small CPG company specializing in restoring stale CPG personal care brands. Rich has over 30 years of experience in Sales and Marketing management working with companies such as Kroger, ConAgra and CROSSMARK and has consulted with companies such as Pfizer, Gatorade and Warner Lambert. He is also on the advisory board for the Harvard Business Review and teaches Leadership at the Walton College of Business.
Riley Shearin
VP Information Technology at J.B. Hunt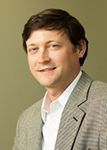 Riley Shearin holds two degrees from the Walton College of Business: BSBA (1999), MBA (2007). He is currently Director, Information Services with J.B. Hunt Transport Services, Inc. in Lowell, AR.
Riley is a sustaining member and former Chair of the Business Alumni Advisory Council at the Walton College and is a member of the Arkansas Hall of Fame Nominating Committee. He, his wife Julie, and his son John Riley live in Rogers, Arkansas.
Ryan Stearle
National Sales Manager – Allegro Division at Conair Corporation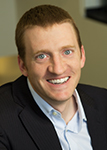 After receiving his bachelor's degree from the Walton College in 2002, Ryan Stearle spent five years working for Sears and a major Budweiser distributor in sales and management before returning for his MBA in 2008.
During the fulltime program Ryan interned for Procter & Gamble before accepting a position with Alltel Wireless in Little Rock upon graduation. Late in 2009 he moved back up to Northwest Arkansas to join the Walmart Vendor Community, and he and his family have been here since.
Over the past five years Ryan has held a variety of marketing and sales leadership positions with Alberto Culver, The Coleman Co., and Rawlings Sporting Goods, and is currently the Team Leader for Allegro (a division of the Conair Corporation).
He met and married his beautiful wife, Keisha, while they were both attending the Walton College in 2002, and have three amazing boys named Jackson, Ethan, and Christian.
Paul Wood
Vice President of Sales for Samsung Electronics
Paul leads the Walmart and Sam's Club teams and is responsible for Sales, Replenishment, Operations, Category Management and Marketing for his team's portfolio of various consumer electronics. Paul has also worked in the CPG industry holding various Sales and Marketing positions with Frito Lay, Heinz and Dean Foods.